Download Catalogue...
Download Excel Data
Download PDF Catalogue
You will get a Excel file with detail about catalogue.
You will get PDF file with detail about catalogue.
About the Author
PRINT
C.H. HANUMANTHA Rao
---
C.H. Hanumantha Rao is Chancellor of University of Hyderabad (Hyderabad Central University); Chancellor, ICFAI Foundation for Higher Education (Deemed to be University), Hyderabad; and Honorary Professor at the Centre for Economic and Social Studies (CESS), Hyderabad, as well as at the Institute of Economic Growth (IEG), University of Delhi.
He served as a Member of several expert bodies, including, Seventh and Eighth Finance Commissions; Planning Commi-ssion, 1982-1986; Economic Advisory Council to the Prime Minister, 1983-1985; Technical Advisory Committee (TAC) of the Consultative Group on International Agricultural Research (CGIAR), 1981-82 and 1995-1997; Central Board of Directors, Reserve Bank of India, 1994-2000; and the National Advisory Council, 2004-2008.
He also served as Chairman, Steering Committee on Agriculture and Allied Sectors for Formulation of the Eleventh Five Year Plan (2007-2012), Planning Commission, 2007; High Powered Fertilisers Pricing Policy Review Committee, GoI, 1997-98; Expert Committee on Rehabilitation and Environmental Aspects of Tehri Hydro-Electric Project, GoI, 1996-97; Advisory Committee, National Accounts Statis-tics, GoI, 1992-1995; Technical Committee on Drought Prone Area Programme and Desert Development Programme (DPAP & DDP), Ministry of Rural Development, GoI, 1993-94; National Commission on Rural Labour, GoI, 1990-91; Expert Committee for Review of Methodology of Cost of Production of Crops, Ministry of Agriculture, GoI, 1990; and Advisory Council on the Implementation of the 20-Point Programme, GoI, 1987-1989.
Prof Rao was awarded Rafi Ahmed Kidwai Memorial Prize for 1974-75, by the Indian Council of Agricultural Research, for Outstand-ing Contribution in the field of Agricultural Economics; he is a Fellow, National Academy of Agricultural Sciences, New Delhi; received K.H. Batheja Award for one of the best books published in Economics in India during 1993-94; received the Financial Express Award for Lifetime Work in Economics, in 1995; and was awarded 'Padma Bhushan' by the President of India in 2004 in the field of Literature and Education.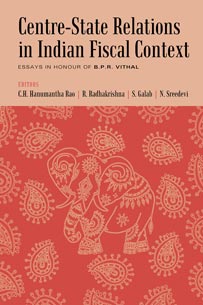 Essays in honour of B.P.R. Vithal
Hard-cover • 2015 • 554 • 6¼ x 9¼ (inch) ISBN 9789332701588 • US$79.95
Hard-cover • 2014 • 292 • 6¼ x 9¼ (inch) ISBN 9789332700895 • US$69.95
Hard-cover • 2010 • 150 • 6¼ x 9¼ (inch) ISBN 9788171888269 • US$39.95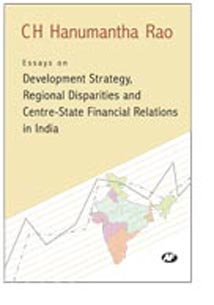 Hard-cover • 2005 • 334 • 5¾ x 9 (inch) ISBN 8171884180 • US$34.95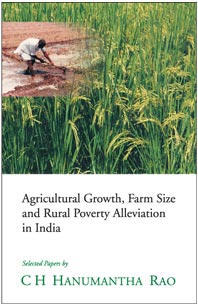 Hard-cover • 2005 • 398 • 5¾ x 9 (inch) ISBN 8171884199 • US$69.95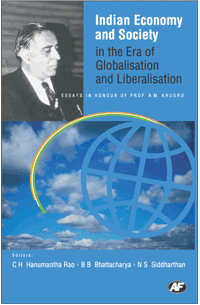 Essays In Honour Of Prof A M Khusro
Hard-cover • 2005 • 439 • 5¾ x 9 (inch) ISBN 8171884202 • US$49.95