Download Catalogue...
Download Excel Data
Download PDF Catalogue
You will get a Excel file with detail about catalogue.
You will get PDF file with detail about catalogue.
About the Author
PRINT
N. Sreedevi
---
N. Sreedevi is presently Associate Professor at CESS, Hyderabad. She has been working on state finances, central finances, local finances, and centre-state and state-local financial relations.

Besides public finance, her other areas of interest include interface of monetary policy and fiscal policy and macroeconomics.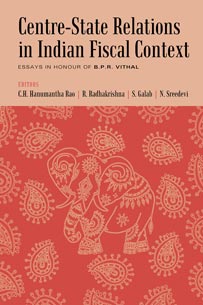 Essays in honour of B.P.R. Vithal
Hard-cover • 2015 • 554 • 6¼ x 9¼ (inch) ISBN 9789332701588 • INR 1495