Download Catalogue...
Download Excel Data
Download PDF Catalogue
You will get a Excel file with detail about catalogue.
You will get PDF file with detail about catalogue.
About the Author
PRINT
Vijay Shankar Vyas
---
Vijay Shankar Vyas is the Chairman of the Ajit Foundation, an institution working for last two decades for empowering youth. He has a PhD in economics and has taught at Bombay University, Sardar Patel University and Indian Institute of Management, Ahmedabad. He was awarded DLitt (honoris causa) by Maharana Pratap University of Agricultural Sciences, Udaipur. He was Director of Indian Institute of Management-Ahmedabad and Chairman, Governing Board of the Institute of Development Studies, Jaipur. He has been Senior Advisor in the World Bank, Member of the Economic Advisory Council of the Prime Minister, Member of the Central Board of Reserve Bank of India and Deputy Chairman of the State Planning Board of Rajasthan. He was awarded Padma Bhushan in 2006 by the President of India.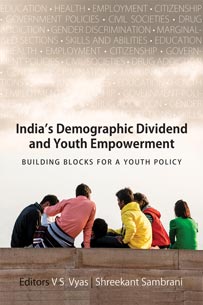 Building Blocks for a Youth Policy
Hard-cover • 2017 • 164 • 6¼ x 9¼ (inch) ISBN 9789332704183 • INR 995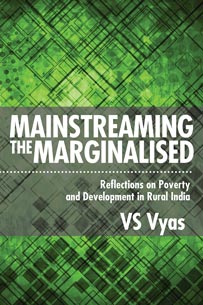 Reflections on Poverty and Developments in the Rural India
Hard-cover • 2015 • 224 • 6¼ x 9¼ (inch) ISBN 9789332703148 • INR 995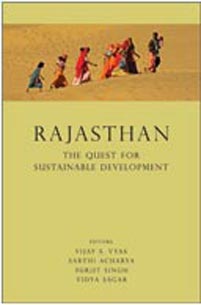 The Quest For Sustainable Devlopment
Hard-cover • 2007 • 380 • 5¾ x 9 (inch) ISBN 8171886213 • INR 1295
in the context of Millennium Goals
Hard-cover • 2005 • 172 • 5¾ x 9 (inch) ISBN 8171884563 • INR 995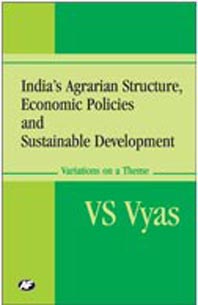 Hard-cover • 2003 • 398 • 5¾ x 9 (inch) ISBN 8171883230 • INR 695