Download Catalogue...
Download Excel Data
Download PDF Catalogue
You will get a Excel file with detail about catalogue.
You will get PDF file with detail about catalogue.
About the Author
PRINT
Vijay Paul Sharma
---

Vijay Paul Sharma is Chairman of the Centre for Management in Agriculture, Indian Institute of Management, Ahmedabad. His research interests are: trade policy issues including the WTO, domestic market reforms and dairy economics. He has published quite a few books and over 100 articles. He has been consultant to several national and international organisations.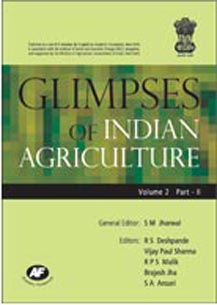 Macro and Micro Aspects (A set of 2 Volumes)
Hard-cover • 2008 • (580 + 1028) • 5¾" x 8¾" ISBN 9788171885978 • INR 2395