Download Catalogue...
Download Excel Data
Download PDF Catalogue
You will get a Excel file with detail about catalogue.
You will get PDF file with detail about catalogue.
About the Author
PRINT
R.S. Deshpande
---
R.S. Deshpande is a professor at ADRT Centre of Institute for Social and Economic Change (ISEC), Bangalore. He has served on various policy bodies of the Government of India and the Government of Karnataka. He has authored several books on various aspects of India's agriculture.
Vijay Paul Sharma is Chairman of the Centre for Management in Agriculture, Indian Institute of Management, Ahmedabad. His research interests are: trade policy issues including the WTO, domestic market reforms and dairy economics. He has published quite a few books and over 100 articles. He has been consultant to several national and international organisations.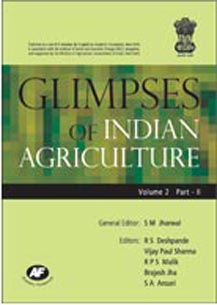 Macro and Micro Aspects (A set of 2 Volumes)
Hard-cover • 2008 • (580 + 1028) • 5¾" x 8¾" ISBN 9788171885978 • INR 2395
Institute For Social And Economic Change, Bangalore
Hard-cover • 2008 • 290 • (6" x 9¼") ISBN 9788171887057 • INR 695
Essays in Memory of Professor V.K.R.V. Rao commemorating his birth centenary
Hard-cover • 2008 • 592 • 6" x 9¼" ISBN 9788171887040 • INR 1295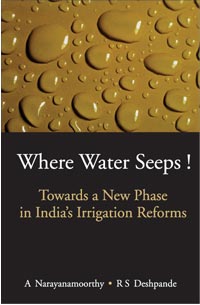 Towards a New Phase in India's Irrigation Reforms
Hard-cover • 2005 • 302 • 5¾ x 9 (inch) ISBN 8171884210 • INR 1195