Download Catalogue...
Download Excel Data
Download PDF Catalogue
You will get a Excel file with detail about catalogue.
You will get PDF file with detail about catalogue.
About the Author
PRINT
Suyash Dasgupta
---
Suyash Dasgupta is a Grade 12 student at the Singapore American School (SAS) with deep interests in science, technology, poetry, songwriting, and marketing.
Suyash is a well accomplished culinarian
https://www.suyashskitchen.com
At SAS, he is the founder-president of the Digital Citizens Service Club (www.digtalcitizens.club) focused on supporting first generation learners at Anandalaya Public School in Jharkhand India.
He has lived in India, South Africa and Bangladesh and is currently based in Singapore.
Suyash speaks English, Mandarin, Bengali and Hindi.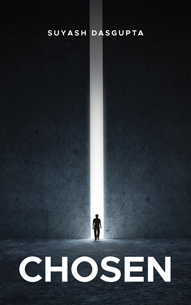 paperback • 2021 • 88 • 5x8 (inch) ISBN 9789332705753 • INR 395