Download Catalogue...
Download Excel Data
Download PDF Catalogue
You will get a Excel file with detail about catalogue.
You will get PDF file with detail about catalogue.
About the Author
PRINT
Gurbux Singh
---
Gurbux Singh, the author of Raganjli, was trained under the tutelage of Mohinder Singh Ji "Thumari'' who was rewarded with 'President Award'. It was in the year 1965 that Gurbux Singh left India for England and continued his passion and quest for classical music and got further 'Sangeet-Vidya' (deep knowledge of music) from Mohan Singh ji Musapuri and Prof. Yashpal of Agra Gharana. He has taught students of vocal music voluntarily for over 22 years. All that has enriched his knowhow and expertise of music considerably. It should not be left unmentioned that Gurbux Singh was a Lecturer of Mathematics at the University of London from where he retired in 2020.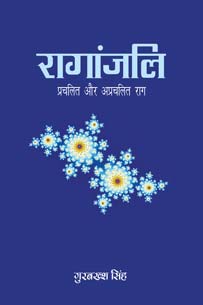 Hard-cover • 2020 • 504 • 6.25x9.25 ISBN 9789332705432 • US$69.95