Download Catalogue...
Download Excel Data
Download PDF Catalogue
You will get a Excel file with detail about catalogue.
You will get PDF file with detail about catalogue.
About the Author
PRINT
Vikash Kumar
---
Vikash Kumar obtained his PhD degree in South Asian Studies from Jawaharlal Nehru University (JNU), New Delhi. Presently, he is working with the Centre for Research in Rural and Industrial Development (CRRID), Chandigarh as an Assistant Professor. His areas of academic interest are Regional Cooperation, Sustainable Development, Rural Transformation, Human Rights and Migration studies in South Asia. He has recently co-authored a book on Lessons in Sustainable Development from Bangladesh and India, published by Palgrave.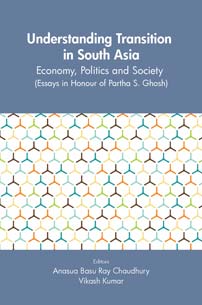 Economy, Politics and Society (Essays in Honour of Partha S. Ghosh)
Hard-cover • 2020 • 428 • 6.25x9.25 (inch) ISBN 9789332705272 • US$79.95