Download Catalogue...
Download Excel Data
Download PDF Catalogue
You will get a Excel file with detail about catalogue.
You will get PDF file with detail about catalogue.
About the Author
PRINT
Devendra B. Gupta
---
Devendra B. Gupta
is currently a Senior Consultant at NCAER, New Delhi. He was associated with the
Institute of Economic Growth (Professor of Economics and Director, Population Research Centre); Faculty of Management Studies, University of Delhi (S.P. Jain Chair), National Institute of Public Finance and Policy (HDFC Chair); Planning Commission (Advisor–Urban Development). He has been consultant with the World Bank, UNICEF, ESCAP, ILO-ARTEP, DFID, WHO. He has held visiting positions at Yale, Hull University (England), and Hitotsubashi (Japan). His primary areas of interest include: econometric modelling, health and housing, water and sanitation, urban and land economics, small industry and development economics. He holds MA both in Economics and Economic Statistics from Delhi School of Economics, and PhD from the University of Birmingham.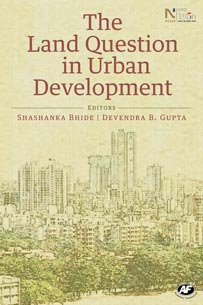 Hardcover • 2018 • 346 • 6.25 x 99.25 (inch) ISBN 9789332704473 • US$75.95