Download Catalogue...
Download Excel Data
Download PDF Catalogue
You will get a Excel file with detail about catalogue.
You will get PDF file with detail about catalogue.
About the Author
PRINT
A. Vaidyanathan
---

Currently honorary fellow of the Centre for Development Studies (CDS), Thiruvanathapuram, A. Vaidyanathan's professional career spans academic and policy-centric research on diverse aspects of development. He worked in the National Council of Applied Economic Research (1956-1962); Planning Commission (1962-1972); as professor in CDS (1976-1984) and Madras Institute of Development Studies (1984-2004); as senior economist in FAO and the World Bank. During this long career, he has combined sustained empirical-analytical research on varied aspects of the country's socioeconomic development with active involvement in planning and policy formulation. Besides numerous articles in professional journals, he has written more than a dozen books some dealing with broader aspects of strategy and policy and others exploring issues relating to specific sectors notably agriculture, water and education. As member of the PM's Economic Advisory Council and the Planning Commission of Centre and Tamil Nadu, he has first-hand knowledge of the processes of policy making. He has served or chaired several official committees to review policies in specific areas (such as pricing of irrigation, revitalisation of rural cooperative credit structure and improvement of the current system of agricultural statistics). His areas of interest ranges from critical assessment of recent growth experience and strategies for poverty alleviation, the role of politics and institutions, importance of reliable data for informed policy making, the current state of available data and its utilisation for research.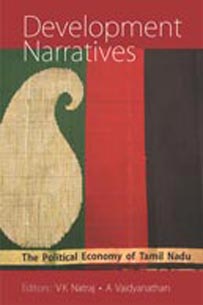 The Political Economy of Tamil Nadu
Hard-cover • 2014 • 468 • 6¼ x 9¼ (inch) ISBN 9789332701229 • INR 1395
Puzzles and Perspectives
Hard-cover • 2013 • 348 • 6¼ x 9¼ (inch) ISBN 9788171889921 • INR 1195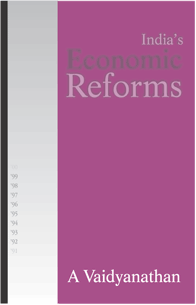 Hard-cover • 2003 • 504 • 5¾ x 9 (inch) ISBN 8171882870 • INR 1295