Download Catalogue...
Download Excel Data
Download PDF Catalogue
You will get a Excel file with detail about catalogue.
You will get PDF file with detail about catalogue.
About the Author
PRINT
Ronald Meinardus
---
Ronald Meinardus calls himself a liberal, a political commentator, a desk activist and a citizen of the world. He came to New Delhi in summer 2015 as the Regional Director South Asia of the Friedrich Naumann Foundation for Freedom (FNF). Before that, he served the Foundation in Egypt, the Philippines, South Korea and Greece – and is now, once more, on the move to a new position in Turkey. A journalist by training, Dr Meinardus has published widely on current political affairs in academic journals and the media. He edited What Does it Mean to be a Liberal in India (Academic Foundation, 2016).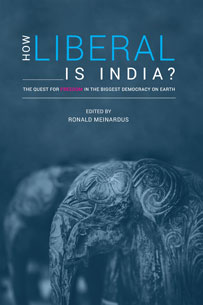 The Quest for Freedom in the Biggest Democracy on Earth
Hard-cover • 2019 • 252 • 6.25x9.25 (inch) ISBN 9789332705074 • US$59.95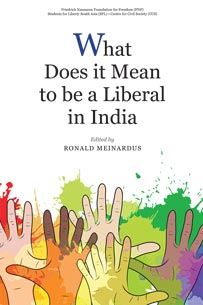 Hard-cover • 2016 • 140 • 6¼ x 9¼ (inch) ISBN 9789332703773 • US$45.95