Download Catalogue...
Download Excel Data
Download PDF Catalogue
You will get a Excel file with detail about catalogue.
You will get PDF file with detail about catalogue.
About the Author
PRINT
Alok Sheel
---
Alok Sheel has over 30 years of public service and policy experience as a member of the elite Indian Administrative Service (IAS), with key assignments in the finance ministry, Prime Minister's Economic Advisory Council and as multilateral interlocutor in the G20 deliberations during the Global Financial Crisis. With a Masters (distinction) in Macro-economic Policy from the University of Bradford, UK, and a PhD in History from Jawaharlal Nehru University, New Delhi, India, he has written widely on issues relating to the global economy and finance, macro-economic policy, development finance, the international monetary system and global economic governance. He writes regularly for several financial dailies.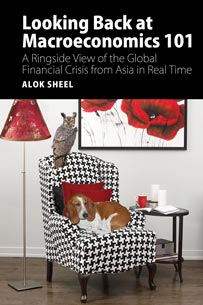 A Ringside View of the Global Financial Crisis from Asia in Real Time
Hard-cover • 2015 • 414 • 6¼ x 9¼ (inch) ISBN 9789332701700 • US$75.95