Download Catalogue...
Download Excel Data
Download PDF Catalogue
You will get a Excel file with detail about catalogue.
You will get PDF file with detail about catalogue.
About the Author
PRINT
Aditi Chaubal
---
Aditi Chaubal is a PhD student at the Indira Gandhi Institute of Development Research (IGIDR), Mumbai.

Her PhD thesis deals with the macroeconomic applications of nonlinear time series models.

Her areas of research include: applied time series, macroeconomics and development economics.

She has an undergraduate degree in Mathematics with honours in Physics and Mathematics prior to pursuing Economics at the graduate level.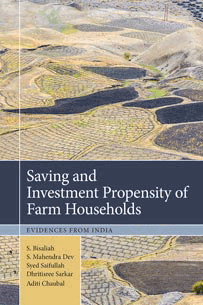 Evidences from India
Hard-cover • 2015 • 412 • 6¼ x 9¼ (inch) ISBN 9789332701922 • US$75.95