Download Catalogue...
Download Excel Data
Download PDF Catalogue
You will get a Excel file with detail about catalogue.
You will get PDF file with detail about catalogue.
About the Author
PRINT
James A. Dorn
---
James A. Dorn is Vice President for Academic Affairs at the Cato Institute and Editor of the Cato Journal.

He is a China specialist and a regular contributor to Caijing (online), China's leading business and finance magazine.

His articles have also appeared in the Financial Times, Asian Wall Street Journal, South China Morning Post, and Australian Financial Review.

He has taught at Fudan University in Shanghai and is currently Professor of Economics at Towson University in Maryland.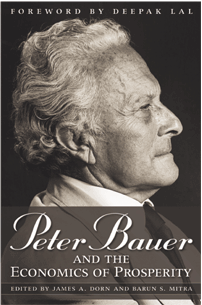 Hard-cover • 2009 • 192 • 6¼ x 9¼ (inch) ISBN 9788171886654 • US$16.95