Download Catalogue...
Download Excel Data
Download PDF Catalogue
You will get a Excel file with detail about catalogue.
You will get PDF file with detail about catalogue.
About the Author
PRINT
Dennis Pirages
---
Dennis Pirages is Harrison professor of international environmental politics at the University of Maryland. He is author or editor of fifteen books including, most recently, Global Ecopolitics, Global Technopolitics, Building Sustainable Societies, and Ecological Security: An Evolutionary Perspective on Globalization. He is a lifetime fellow of the American Association for the Advancement of Science and currently co-chair of the Board of the World Future Society.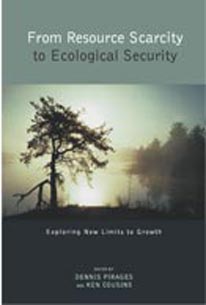 Exploring New Limits To Growth
Hard-cover • 2008 • 282 • 6¼ x 9(inch) ISBN 8171885543