Download Catalogue...
Download Excel Data
Download PDF Catalogue
You will get a Excel file with detail about catalogue.
You will get PDF file with detail about catalogue.
About the Author
PRINT
Ajit M. Banerjee
---
Ajit M. Banerjee, received his MA and Ph.D. in Public Policy and Management from Maxwell School, Syracuse, and New York as a Fellow in Social Sciences of Rockefeller Foundation, born in India, a US citizen, was a career UN diplomat almost throughout his professional life, being stationed in Bangkok as UN Regional Advisor for Asia and the Pacific, ESCAP, Kuala Lumpur as Deputy Director, UN Asian Centre for Development Management, New York as Special Advisor, United Nations Secretariat and worked extensively with over fifty developing countries, dealing with strategic issues of public policy and management, peacekeeping and peace building. He has served as a Senior Faculty Member with the National Institute of Public Administration, Consultant on adminis-trative reforms to Government of India and State Governments. He retired as Senior Special Advisor to the United Nations and continues to be an ad hoc consultant. He has contributed numerous articles in professional journals, co-authored books, Renewing Governance (1996) and Reinventing the United Nations (2007).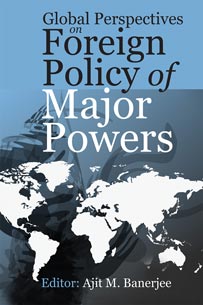 Hard-cover • 2015 • 518 • 6¼ x 9¼ (inch) ISBN 9789332703261 • US$79.95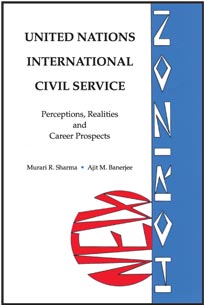 Perceptions, Realities And Career Prospects
Hard-Cover • 2009 • 434 • 6¼ x 9¼ (inch) ISBN 9788171887729 • US$59.95