Download Catalogue...
Download Excel Data
Download PDF Catalogue
You will get a Excel file with detail about catalogue.
You will get PDF file with detail about catalogue.
About the Author
PRINT
Harsh Bhasin
---
Harsh Bhasin, a veteran diplomat with a career spanning over three-and-a-half decades in the Indian Foreign Service, served as Ambassador to Denmark, High Commissioner to South Africa and Botswana, and as Consul General in New York and Johannesburg. A major portion of his work as a career diplomat was in China - during the Cultural Revolution and later – and in the course of three different assignments in the US in the 1970s through the 1990s. This book owes its origins to the long years he has spent living and working intimately in both China and the US.
After retirement from India's diplomatic service he has served on the faculty of the State University of New York at Stony Brook, first as a Visiting Professor in the Department of Political Science and later in the Department of Asian and Asian-American Studies. He currently holds the position of Chair in the Department.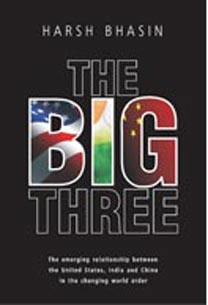 The Emerging Relationship Between The United States, India And China In The Changing World Order
Hard-cover • 2009 • 166 • 6¼ x 9¼ (inch) ISBN 9788171887279 • US$39.95