Download Catalogue...
Download Excel Data
Download PDF Catalogue
You will get a Excel file with detail about catalogue.
You will get PDF file with detail about catalogue.
About the Author
PRINT
Jean-francois Huchet
---
Jean-François Huchet is Associate Professor, University of Rennes II. He has been the Head Economist at the Centre for Study of Contemporary China (CEFC), Hong Kong. He teaches at EHESS (Ecole des Hautes Etudes en Sciences Sociales, Paris). He is a specialist of indus-try transformation and technological catching-up in China.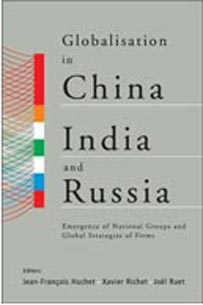 Emergence of National Groups and Global Strategies of Firms
Hard-cover • 2007 • 364 • 5¾" x 8¾" ISBN 8171885829 • US$65.95