Download Catalogue...
Download Excel Data
Download PDF Catalogue
You will get a Excel file with detail about catalogue.
You will get PDF file with detail about catalogue.
About the Author
PRINT
S. S. Raju
---
Dr. S. S. Raju is working as a Senior Scientist (Agricultural Economics) at National Centre for Agricultural Economics and Policy Research (NCAP), New Delhi. He has been awarded APAU Agro-economic Research Gold Medals at M.Sc (Ag) and Ph.D (Ag) levels for obtaining highest OGPA in the discipline of Agricultural Economics at University level. He is also the recipient of the Team Research award of ICAR for the biennium 1999–2000. Dr. Raju is engaged in research on agricultural instability, livestock economics, agriculture growth and development. He has authored 25 research papers published in national and international journals. He was associated with 10 national and international research projects.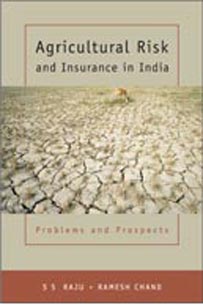 Problems and Prospects
Hard-cover • 2010 • 106 • 6¼ x 9¼ (inch) ISBN 9788171887651 • US$39.95