Download Catalogue...
Download Excel Data
Download PDF Catalogue
You will get a Excel file with detail about catalogue.
You will get PDF file with detail about catalogue.
About the Author
PRINT
M. Ramachandran
---
M. Ramachandran is Secretary, Ministry of Urban Development, Government of India. Member of the Indian Administrative Service since 1972, Dr. Ramachandran has handled several international assignments. He was the First National Officer selected to be on deputation to United Nations Development Programme (UNDP), India, during 1986-1992. He was Principal Secretary, School Education in Uttaranchal and Principal Secretary to the Chief Minister before elevating to the position of Chief Secretary. He was identified as the "Infrastructure Man" in the state of Uttaranchal. As Secretary, MoUD, since November 2006, he is steering the implementation of Jawaharlal Nehru National Urban Renewal Mission (JNNURM) in addition to many other city reform programmes.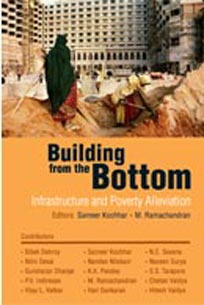 Infrastructure and Poverty Alleviation
Hard-cover • 2010 • 320 • 6¼ x 9¼ (inch) ISBN 9788171888412 • US$69.95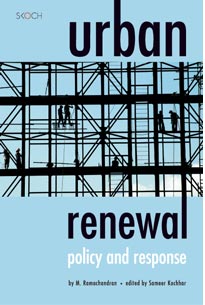 Policy and Response
Hard-Cover • 2009 • 114 • 6¼ x 9¼ (inch) ISBN 9788171887811 • US$34.95