Download Catalogue...
Download Excel Data
Download PDF Catalogue
You will get a Excel file with detail about catalogue.
You will get PDF file with detail about catalogue.
About the Author
PRINT
P.P. Ramachandran
---
P.P. Ramachandran, 76 years old, is a postgraduate in Economics, postgraduate in Comparative Mythology, and Certificate and Diploma holder in Sanskrit from Mumbai University. He has served in the Reserve Bank of India for 40 years and retired as Deputy General Manager. He writes for a number of journals and is a prolific reviewer of books and a book selector for libraries. He gives lectures regularly to audiences, young and old, on different disciplines. He resides in Mumbai with his wife and two daughters. His hobbies are reading, writing, and watching English and Malayalam movies and art-films.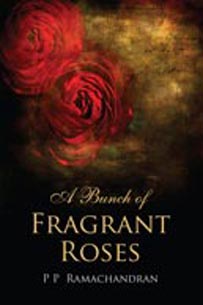 Hard-cover • 2012 • 234 • 6¼ x 9¼ (inch) ISBN 9788171889778 • US$39.95