Download Catalogue...
Download Excel Data
Download PDF Catalogue
You will get a Excel file with detail about catalogue.
You will get PDF file with detail about catalogue.
About the Author
PRINT
K. Trivikram
---
K. Trivikram (MA in Economics and Ph.D in Economics from Sri Venkateswara University) is a senior faculty member and Programme Coordinator of the PGDM as well as Executive PGDM at Institute of Public Enterprises, Hyderabad. He has published several research articles and working papers in national and. He is the Editor of Journal of Economic Policy and Research, IPE Journal of Management and the Journal of Institute of Public Enterprise which is widely appreciated by distinguished scholars both from India and abroad. His areas of interest include: public enterprise policy, corporate governance, business environment and privatisation aspects.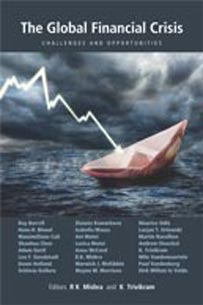 Challenges and Opportunities
Hard-cover • 2013 • 458 • 6¼ x 9¼ (inch) ISBN 9788171889846 • US$69.95