Download Catalogue...
Download Excel Data
Download PDF Catalogue
You will get a Excel file with detail about catalogue.
You will get PDF file with detail about catalogue.
About the Author
PRINT
Sandip Sarkar
---
Sandip Sarkar is currently Professor at the Institute for Human Development, New Delhi. Previously, he has worked in several research institutes like Institute of Economic Growth and Institute for Studies in Industrial Development. He is a doctorate in Economics in the field of agro-industry and its inter-linkage with agriculture.
He has authored two books and large number of research articles in reputed journals. His main area of research is poverty, labour and livelihood in agriculture and non-agricultural sectors in which he has worked over two decades. He has been extensively involved in several large research projects funded by reputed national and international agencies.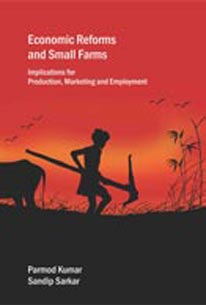 Implications for Production Marketing and Employment
Hard-cover • 2012 • 268 • 6¼ x 9¼ (inch) ISBN 9788171889372 • US$55.95