Download Catalogue...
Download Excel Data
Download PDF Catalogue
You will get a Excel file with detail about catalogue.
You will get PDF file with detail about catalogue.
About the Author
PRINT
Parmod Kumar
---
Parmod Kumar is presently Professor and Head, Agricultural Development and Rural Transformation Centre, Institute for Social and Economic Change, Bangalore. Previously, he worked at the National Council of Applied Economic Research, New Delhi. He obtained his Post-doctorate in Economics as 'Sir Ratan Tata Fellow' from the Institute of Economic Growth, Delhi and Doctorate in Economics from the Jawaharlal Nehru University, New Delhi. He also worked as a faculty at Delhi University in his initial academic career. He was Fellow under the 'International Visitors Program' sponsored by the Government of United States.
Dr. Kumar has authored several books and published more than 30 research articles in the refereed national and international journals. His core theme of work relates to agriculture and rural development. He is leading several research projects sponsored by the Government of India and various international organisations.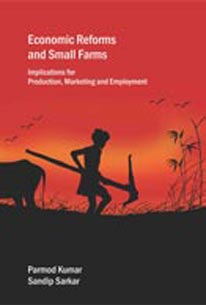 Implications for Production Marketing and Employment
Hard-cover • 2012 • 268 • 6¼ x 9¼ (inch) ISBN 9788171889372 • US$55.95