Download Catalogue...
Download Excel Data
Download PDF Catalogue
You will get a Excel file with detail about catalogue.
You will get PDF file with detail about catalogue.
About the Author
PRINT
Sanjana Joshi
---
Sanjana Joshi is a Senior Consultant with ICRIER. She has been working on East Asia from an Indian perspective for several years, and was Japan Foundation Research Fellow affiliated with the University of Tokyo (August 2000 to July 2001). Her published work includes Changing Japan: Opportunities and Challenges for India (2008) in addition to various articles and papers in several journals and newspapers. She has an MPhil in International Relations from Jawaharlal Nehru University, New Delhi.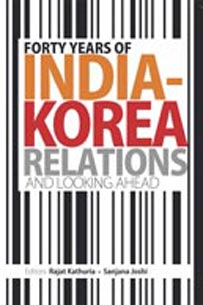 Hard-cover • 2014 • 308 • 6¼ x 9¼ (inch) ISBN 9789332701243 • US$69.95