Download Catalogue...
Download Excel Data
Download PDF Catalogue
You will get a Excel file with detail about catalogue.
You will get PDF file with detail about catalogue.
About the Author
PRINT
Saubhik Deb
---
Saubhik Deb is an independent economist. He has a PhD in Economics from Rutgers University, USA and an MA and MPhil from Jawaharlal Nehru University, New Delhi. He has worked as an economist with World Bank at Washington DC. He has also worked as external consultant for ADB and ICRIER. He is currently working in the areas of development economics and open-economy macroeconomics.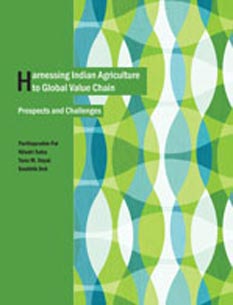 Prospects and Challenges
Paperback • 2015 • 86 • 8½ x 11 (inch) ISBN 9789332703018 • INR 995
Analysing the Potential for International Business
Paperback • 2014 • 74 • 8½ x 11 (inch) ISBN 9789332701380 • INR 995