Download Catalogue...
Download Excel Data
Download PDF Catalogue
You will get a Excel file with detail about catalogue.
You will get PDF file with detail about catalogue.
About the Author
PRINT
N.A. Mujumdar
---
N.A. Mujumdar is a distinguished economist whose PhD thesis from Mumbai University was much acclaimed and published as a book titled: Some Problems of Underemployment. He has wide interests in rural issues (particularly the food economy), monetary and fiscal policies and international issues. He taught at Mumbai University and had the distinction of being awarded the prestigious Nuffield Fellowship at Oxford. On his return to India, he joined the Reserve Bank of India (RBI) in 1960 as research Officer, and retired as Principal Adviser, Department of Economic Analysis and Policy in 1988. He also headed the Monetary Policy unit of the RBI. His services were sought by the International Monetary Fund for secondment to the central banks of five different countries—Zambia, Mauritius, Tanzania, Belize and Cambodia.
After retirement from the RBI, he was Adviser, Central Bank of India, Housing Development Corporation, Society for Development Studies, New Delhi, and Adviser on the RBI History Project. Presently, he is Editor of the Indian Journal of Agricultural Economics. Dr Mujumdar has been a regular columnist on economic issues since 1988. He has also published eight books. His most recent book on India's New Development Agenda was published in 2011 by the Academic Foundation, New Delhi.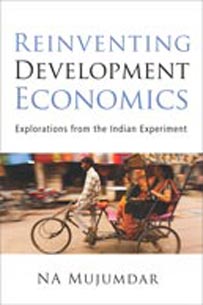 Explorations from the Indian Experiment
Hard-cover • 2014 • 272 • 6¼ x 9¼ (inch) ISBN 9789332701250 • INR 995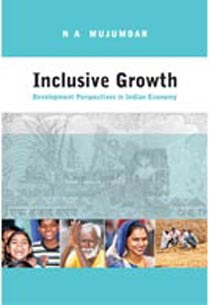 Development Perspectives in Indian Economy
Hard-Cover • 2007 Edition • 200 • 5¾" x 8¾" ISBN 8171886299 • INR 595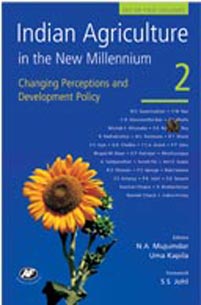 Changing Perceptions and Development Policy
Hard-cover • 2006 • 352 • 5¾ x 9 (inch) ISBN 8171885144 • INR 695
Hard-cover • 2004 • 203 • 5¾ x 9 (inch) ISBN 8171883575 • INR 445