Download Catalogue...
Download Excel Data
Download PDF Catalogue
You will get a Excel file with detail about catalogue.
You will get PDF file with detail about catalogue.
About the Author
PRINT
Jayasree Raveendran
---
Jayasree Raveendran, doctorate in the field of behavioural finance from the Indian Institute of Technology, Madras, serves as Assistant Professor and the coordinator of the research division at IPE. Her research interests include studying behavioural dynamics of people in the settings of investments, purchase behaviour and social psychology.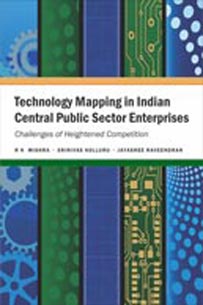 Challenges of Heightened Competition
Hard-cover • 2013 • 334 • 6¼ x 9¼ (inch) ISBN 9788171889471 • US$59.95