Download Catalogue...
Download Excel Data
Download PDF Catalogue
You will get a Excel file with detail about catalogue.
You will get PDF file with detail about catalogue.
About the Author
PRINT
Swaminathan S. Anklesaria Aiyar
---
Swaminathan S. Anklesaria Aiyar is a research fellow at the Cato Institute with a special focus on India and Asia. His research interests include economic change in developing countries, human rights and civil strife, political economy, energy, trade and industry. He is a prolific columnist and TV commentator in India, well-known for a popular weekly column titled "Swaminomics" in the Times of India. He is the author of Escape from the Benevolent Zookeepers: The Best of Swaminomics (New Delhi: Times of India, 2008) and has been called "India's leading economic journalist" by Stephen Cohen of the Brookings Institution. He has been the editor of India's two biggest financial dailies, The Economic Times and Financial Express, and was also the India correspondent of The Economist for two decades. He has frequently been a consultant to the World Bank and Asian Development Bank. Currently, he is consulting editor of The Economic Times. Swami spends part of the year in India and part in the USA. He holds a Master's degree in economics from Oxford University, UK.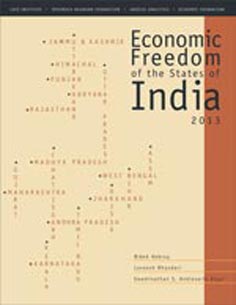 Paperback • 2014 • 96 • 8½ x 11 (inch) ISBN 9789332701359 • INR 995