Download Catalogue...
Download Excel Data
Download PDF Catalogue
You will get a Excel file with detail about catalogue.
You will get PDF file with detail about catalogue.
About the Author
PRINT
Nisha Taneja
---
Nisha Taneja, Professor Indian Council for Research on International Economic Relations (ICRIER), New Delhi, has been engaged in policy-oriented research for more than 30 years at ICRIER. She has extensive research experience on regional trade in South Asia and East Asia on issues related to tariffs, sensitive lists, services, investment, non-tariff measures, and trade and transport facilitation. She has led numerous research teams comprising national and international consultants in South and South-East Asia. She has worked closely with governments in the South Asian region and was recently appointed advisor to the Government of Nepal on trans-shipment. She has also worked as an International Consultant with the World Bank, Food and Agriculture Organization and the Asian Development Bank.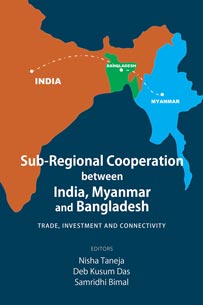 Trade, Investment and Connectivity
Hard-cover • 2018 • 398 • 6¼ x 9¼ (inch ISBN 9789332704640 • US$89.95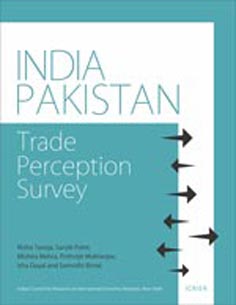 Paperback • 2014 • 80 • 8½ x 11 (inch) ISBN 9789332701267 • US$49.95