Download Catalogue...
Download Excel Data
Download PDF Catalogue
You will get a Excel file with detail about catalogue.
You will get PDF file with detail about catalogue.
About the Author
PRINT
Indian Society Of Labour Economics
---
The Indian Society of Labour Economics (ISLE) is a broad-based professional association of researchers, scholars and other stakeholders interested in the areas of labour and development issues. The Society promotes scientific studies of labour markets, industrial relations and related issues and provides a forum for exchange of ideas and disseminates knowledge. The Indian Journal of Labour Economics, a quarterly journal of the Society, now in its 56th year of publication, is peer reviewed and widely-circulated, promoting and featuring scientific studies on labour.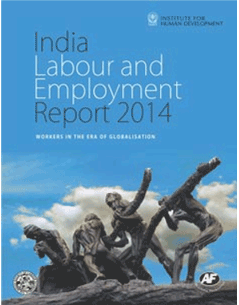 Workers in the Era of Globalization
Paperback • 2014 • 248 • 8½ x 11 (inch) ISBN 9789332701205 • INR 995.00