Download Catalogue...
Download Excel Data
Download PDF Catalogue
You will get a Excel file with detail about catalogue.
You will get PDF file with detail about catalogue.
About the Author
PRINT
Mansi Kedia Jaju
---
Mansi Kedia Jaju is Research Associate at ICRIER, New Delhi. Her area of research covers trade, investment and telecommunication policy. She has published papers/reports on the impact of information technology and telecommunication policies in India. Her ongoing research includes, outlining the future of high value manufacturing in India, estimating the impact of mobile applications on employment and growth, evaluating India's preferential market access policy, among others. In addition, she has a background in management consulting and financial services. She has close to four years of experience in the private sector. She received her BSc in Economics from St. Xavier's, Kolkata, and MBA from Indian School of Business, Hyderabad. She is currently pursuing her PhD at the Indian Institute of Foreign Trade, New Delhi.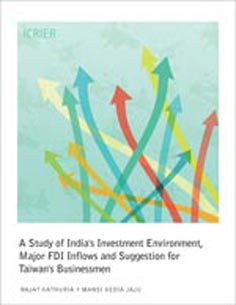 Paperback • 2013 • 152 • 8½ x 11 (inch) ISBN 9789332700840 • INR 795