Download Catalogue...
Download Excel Data
Download PDF Catalogue
You will get a Excel file with detail about catalogue.
You will get PDF file with detail about catalogue.
About the Author
PRINT
Pradip Kumar Nath
---
Pradip Kumar Nath is Adjunct Faculty, Centre for Agrarian Studies and Disaster Mitigation, NIRD, Hyderabad. Presently, he is actively engaged in research and training in the areas of disaster mitigation and agrarian issues. Trained in economics, he has to his credit few publications on regional disparity, folklore, and issues related to marginalised communities (SC & ST).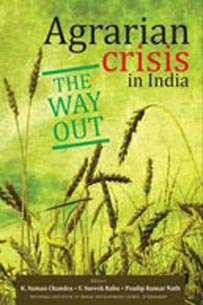 The Way Out
Hard-Cover • 2013 • 526 • 6¼ x 9¼ (inch) ISBN 9789332700321 • US$79.95