Download Catalogue...
Download Excel Data
Download PDF Catalogue
You will get a Excel file with detail about catalogue.
You will get PDF file with detail about catalogue.
About the Author
PRINT
Miltos Ladikas
---
Miltos Ladikas currently holds Research Fellow posts at the Centre for Professional Ethics, University of Central Lancashire, UK and the Institute for Technology Assessment and Systems Analysis, Karlsruhe Institute of Technology, Germany. His professional background covers the areas of technology assessment, public perceptions of S&T, ethics in S&T policy and science and development.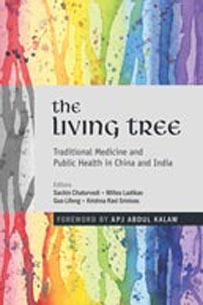 Traditional Medicine and Public Health in China and India
Hard-cover • 2014 • 364 • 6¼ x 9¼ (inch) ISBN 9789332700833 • US$69.95