Detailed info...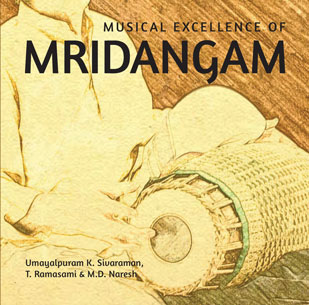 Hard-cover
• 2018

Pages: 232

ISBN: 9789332704695

US$99.95
---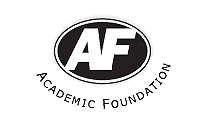 No 35, Sector 7, IMT Manesar, Gurgaon - 122050. Haryana
Telephone: +0124-4215070, 4215071.
Fax: +011-23245005.
Email:books@academicfoundation.com
Musical Excellence of Mridangam
Description
Musical Excellence of Mridangam is an outcome and a rare fusion of art and science of an ancient South Indian instrument. Presented in two parts, the first part of the monograph, presented in conversation mode, shares some concepts on Musial Excellence and lays a foundation for research on musical instruments. The second part presents some original findings for further research.

The book is an outcome of research and development on standardisation of fabrication, tonal characterisation and new innovations in design of the percussion instrument. This is one of the early examples of research and science for an Indian musical instrument. It presents a hypothesis. The tonic note, Dheem, observed at the Rishabham region seems the fundamental of an odd harmonic series. Clever juxtaposing of odd and even set of harmonic sequence of frequencies seems the signature of Mridangam.

This monograph is a tribute to an ancient civilization that extolled musical excellence through ingenious methods of making and tuning.
---
Praise for this book
This monograph represents a synthesis of modernity and tradition through the tools of science. The symbiotic collaboration between the Mridangam genius Dr Umayalpuram K. Sivaraman and a group of eminent scientists led by Dr T. Ramasami have through this publication pushed the frontier of excellence to new heights. This publication is an effective scientific tribute to our glorious artistic and music legacy.
M.S. Swaminathan
Emeritus Chairman and Chief Mentor M S Swaminathan Research Foundation
I am delighted that the monograph on Mridangam represents not only a fusion of the best of art and science but has also provided new research leads on musical acoustics. Congratulations to Dr U.K. Sivaraman and Dr. T. Ramasami for taking forward the inspiration of Sir C.V. Raman and the extraordinary piece of original research.
A.K. Sood
President, Indian National Science Academy
Seeking excellence is the natural habit of both Umayalpuram Sivaramanji and Prof Ramasami ji. When the values of two seekers of truth from the fields of Art
and Science merge, the monograph cannot but be original, path breaking and defining. Art and Science can help bring in peace and harmony. Unique pieces of
fusion of art and science would contribute to universal peace.
M.A. Baby
Former minister in the Cabinet of Kerala Government; currently member of
the Polit Bureau, Communist Party of India (Marxist)
The monograph on musical excellence of Mridangam by the legendary Dr Umayalpuram K. Sivaraman and his scientific collaborators is a master piece with far reaching values. World views of both music and science are unifying across cultures. This book is an excellent outreach material on the South Indian percussion instrument for the global musical community
Fabrizio Cassol
renowned Belgian saxophonist and the first user of the aulochrome
---
About the Author(s) / Editor(s)
Umayalpuram K. Sivaraman is a globally renowned Mridangam artiste in the musical world. With 72 years of professional career in percussive instrumental music, he has earned a unique place in the musical world through his own style of play or "Bhani". He is both an innovator and a musical genius. His research collaboration with scientists has led to standardisation of fabrication and tonal characterisation of Mridangam. Rendering of Mridangam user and transport-friendly is his internal call. His research seeks to push musical excellence beyond the frontier of known knowledge. He is recipient of three National civilian awards: Padmasri, Padmabhushan and Padmavibhushan, and innumerable music related awards.

Thirumalachari Ramasami is a former Secretary in the Ministry of Science and Technology. He is a renowned scientist in India. He has made several important contributions in chemistry of chromium and leather science and technology. He has served as Secretary to the Government of India (2006-2014), and contributed significantly to the development of National Science, Technology and Innovation policy. He is a recipient of Shanti Swarup Bhatnagar Prize for Chemical Sciences (1993), National Civilian honours Padmasri (2001), and Padmabhushan (2014). He is the Nayudamma-Abdul Wahid Chair Professor at CLRI, Chennai.

Mandayam Devasikamani Naresh is a biologist with specialisation in biophysics. He is a scientist retired from the service of Central Leather Research Institute. He has made some important scientific contributions in understanding the biophysical properties of connective tissue protein, collagen. He has an abiding interest in music and carried out extensive research on standardisation of fabrication and musical properties of Mridangam.
---
---