Detailed info...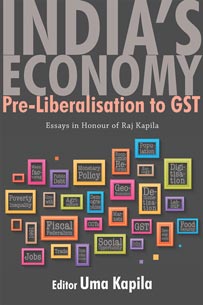 Hard-cover
• 2017

Pages: 738

ISBN: 9789332704312

US$79.95
---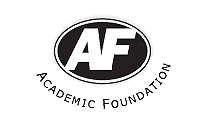 No 35, Sector 7, IMT Manesar, Gurgaon - 122050. Haryana
Telephone: +0124-4215070, 4215071.
Fax: +011-23245005.
Email:books@academicfoundation.com
India's Economy
Pre-liberalisation to GST: Essays in Honour of Raj Kapila
Description
The year 2017 marks the 70th year of India's independence. The country's transformation from a colonially subjugated economy to the fastest growing major economy of the world is impressive and laudable. But the coming decade is going to be crucial for the nation. Looking ahead, what does the economic roadmap for India look like? Critical questions need to be asked and addressed.

This edited volume in honour of Raj Kapila, with contributions from a large number of eminent economists and policymakers, addresses wide array of issues confronting India's economy. A common thread in all the papers is that we need to ensure that our development process is just, humane, inclusive, sustainable, poverty reducing and environment-friendly.
---
Praise for this book
"Raj Kapila—economist, publisher, entrepreneur—was a remarkable human being, who, along with his economist wife, Uma Kapila, was an integral part of India's publishing scene, making contributions to the nation's economic policy by bringing the best ideas together for students, scholars and policymakers.
I am delighted to see this fine book in memory of Raj Kapila. Given his remarkable innings in promoting the world of ideas, there is no surprise that this book is literally a who's who of Indian economists and policymakers."
— Kaushik Basu
Professor of Economics and
C. Marks Professor, Cornell University.
Former Chief Economist, The World Bank and
Chief Economic Adviser, Government of India.
"This book examines the development experience of independent India over the past seventy years and reflects on the decade to come. It is a rich collection of more than thirty essays by distinguished academics and eminent policymakers that spans a wide range of issues. The essential message to emerge from the volume is that economic growth can be transformed into meaningful development only if it reduces poverty, creates employment and improves the wellbeing of people. It is a valuable contribution to the literature on the subject, which should be of interest to teachers, students, researchers and policy practitioners."
— Deepak Nayyar
Emeritus Professor of Economics,
Jawaharlal Nehru University, New Delhi;
Honorary Fellow, Balliol College, Oxford; and
former Vice Chancellor, University of Delhi.
---
About the Author(s) / Editor(s)
Uma Kapila has taught Indian Economy to undergraduate students for over forty-two years. She retired as Reader from the Department of Economics, Miranda House, University of Delhi. Presently, she is Editorial Director, Academic Foundation. An Honours Graduate from Miranda House, University of Delhi and MA and PhD from Delhi School of Economics (DSE), Dr Kapila has also served on the Planning Commission Study Group on "Agricultural Strategies in the Eastern Region of India for the Seventh Five Year Plan" (Perspective Planning Division). She is the author of the book Oilseeds Economy of India (1982) published by the Institute of Economic Growth (IEG), Delhi. A prolific writer, she has authored, and edited and co-edited with Raj Kapila, a number of books on India's economy, banking and finance. Edited by her and revised every year, the popular reference text, Indian Economy Since Independence is currently running into its 28th edition. She is editor of Academic Foundation's continuing series EDI (Economic Developments in India), a monthly update on Indian economy (230 volumes published till date).
---
Contributors
Yoginder K. Alagh
Pulapre Balakrishnan
Pritha Banerjee
Sanjaya Baru
Aditya Bhattacharjea
Rajesh Chadha
Ramesh Chand
C.P. Chandrasekhar
Kanchan Chopra
Bibek Debroy
R.S. Deshpande
S. Mahendra Dev
Jayati Ghosh
Bishwanath Goldar
Ashok Gulati
Devendra B. Gupta
Vijay Kelkar
K.L. Krishna
Nagesh Kumar
Deepak Mohanty
Pulin B. Nayak
Anand Prakash
Devender Pratap
Indira Rajaraman
C. Rangarajan
M. Govinda Rao
C.H. Hanumantha Rao
S.L. Rao
Y.V. Reddy
Khalil Musa Shaha
T.C.A. Srinivasa-Raghavan
M.S. Swaminathan
A. Vasudevan
V.S. Vyas
---
---