Detailed info...
Hard-cover
• 2017

Pages: 722

ISBN: 9789332703810

US$89.95
---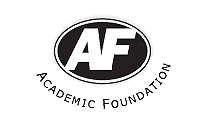 No 35, Sector 7, IMT Manesar, Gurgaon - 122050. Haryana
Telephone: +0124-4215070, 4215071.
Fax: +011-23245005.
Email:books@academicfoundation.com
Labour and Development
Essays in Honour of Prof. T.S. Papola
Description
This edited volume brings together current debates and policy concerns through the collection of papers on labour and development ranging from issues of informality, small scale sector; economic reforms; wages and earnings; caste and discrimination; gender and work; sectoral and regional dimensions; to labour institutions, regulation and collective bargaining. The contributors to this volume are well-known scholars who have provided latest information and critical analyses on these vast range of issues as a tribute to Professor Papola for his lifetime research work and rich contributions to the study of labour in the process of economic development. All those readers interested in social and economic issues relating to labour, employment and development will find much of value in this volume organised in eight sections:
I. ECONOMIC REFORMS,
LABOUR AND DEVELOPMENT
II. INFORMALITY AND SMALL SCALE SECTOR
III. WAGES AND EARNINGS
IV. CASTE AND DISCRIMINATION IN LABOUR MARKET
V. GENDER, WORK AND EMPLOYMENT
VI. SECTORAL AND REGIONAL DIMENSIONS
VII. LABOUR INSTITUTIONS, REGULATION AND COLLECTIVE BARGAINING
VIII. REMEMBERING PROFESSOR T.S. PAPOLA
(30 AUG 1941 – 23 NOV 2015)
---
Praise for this book
Trilok Singh Papola was a distinguished economist, a classic researcher, a committed institution-builder, an insightful policy practitioner, and a wonderful human being, who made an enormous contribution to the study of labour and development in India. This volume of essays, by his colleagues and students, is a splendid tribute to his economic thinking and intellectual talents. It will be valuable reading for teachers, students and researchers in economics, as well as for policymakers in development.
— Deepak Nayyar
Emeritus Professor of Economics, Jawaharlal Nehru University,
and President, Indian Society of Labour Economics

Papola pioneered an Indian approach to labour economics. Through his research, teaching and policy advocacy, he widened and enriched our understanding of Indian labour problems. The present volume, by some of the best-known experts in the field, embodies Papola's vision; it covers a wide range of issues: from the role of labour markets and collective bargaining to wages and earnings; from gender and discrimination to informality; from economic reforms to the role of labour in development. Students, researchers, practitioners and those interested in social and economic issues will find much of value in this volume.
— J. Krishnamurthy
Formerly of the International Labour Organization

The essays in this volume provide extremely enriching insights on various aspects of labour markets and their interactions with development processes in India. The volume is a befitting tribute to the memory of Prof. T.S. Papola, one of the outstanding thinkers on labour and development issues.
— Alakh N. Sharma
Editor, Indian Journal of Labour Economics; Director,
Institute for Human Development, New Delhi
---
About the Author(s) / Editor(s)
K.P. Kannan, ICSSR National Fellow and Honorary Fellow at the Centre for Development Studies, Thiruvananthapuram. He is also Chairman, Laurie Baker Centre for Habitat Studies, Thiruvananthapuram, and a Member of the International Panel on Social Progress, a global collective of social scientists led by Amartya Sen, engaged in preparing a global report called Rethinking Society in the 21st Century.
Rajendra P. Mamgain, Professor of Economics at the Giri Institute of Development Studies, Lucknow. He is also the Managing Editor of The Indian Journal of Labour Economics.
Preet Rustagi, Professor at the Institute for Human Development, New Delhi. She is also the Honorary Secretary of the Indian Society of Labour Economics.
---
Contributors
Y.K. Alagh
Sheila Bhalla
Biswajit Chatterjee
Ruchika Chaudhary
Aparajita Dhara
Ajit K. Ghose
Jayati Ghosh
Bishwanath Goldar
Rizwanul Islam
Manoj Jatav
Praveen Jha
A.V. Jose
K.P. Kannan
Arun Kumar
S. Madheswaran
Rajendra P. Mamgain
Arup Mitra
Ajaya Kumar Naik
Swayamsiddha Panda
Aviral Pandey
Gerry Rodgers
Satyaki Roy
Preet Rustagi
Partha Pratim Sahu
Satadru Sikdar
Ajit Kumar Singh
Ravi Srivastava
K.R. Shyam Sundar
Suresh R.
Sukhadeo Thorat
Sher S. Verick
---
---