Detailed info...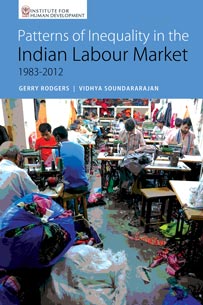 Hard-cover
• 2016

Pages: 136

ISBN: 9789332703575

US$49.95
---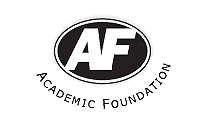 No 35, Sector 7, IMT Manesar, Gurgaon - 122050. Haryana
Telephone: +0124-4215070, 4215071.
Fax: +011-23245005.
Email:books@academicfoundation.com
Patterns of Inequality in the Indian Labour Market 1983-2012
Description
This book is a systematic analysis of inequality in India and how it has been changing since the 1980s. It is focused on the labour market, and in particular on wage inequality, and also examines inequality in household expenditure.
The book looks into the structure and segmentation of the labour market, both in terms of the nature of employment (casual and regular work) and in terms of some of the key divides: gender, caste and community, region and education. All of these factors are examined using National Sample Survey data, exploring the role of each in the overall pattern of inequality, and how their significance has been changing over time. A multivariate analysis brings these different factors together and assesses their relative importance. The monograph also considers the relationships between different aspects of inequality, comparing inequality of wages, income and expenditure, and discusses the changing share of labour income in value added. A final section examines the role played by occupational patterns and changes in the overall structure of labour market inequality.
---
Praise for this book
This monograph provides a very useful summary of the main patterns of inequality and their links to the labour market in India. Rich in empirical detail, it will be a valuable resource for the increasingly important discourse on growth and inequality in the Indian context.
— Ravi Kanbur
T.H. Lee Professor of World Affairs,
Department of Economics, Cornell University.

This study shines light on one of the most troubling aspects of recent Indian development experience: the continued and even increasing inequality in labour markets. By delving into key socio-economic differences and identifying how they generate different employment outcomes, the authors also provide important insights into the nature of the accumulation process in India.
— Jayati Ghosh
Professor of Economics, Jawaharlal Nehru University, New Delhi.
---
About the Author(s) / Editor(s)
Gerry Rodgers is presently Visiting Professor at the Institute for Human Development (IHD), New Delhi. He holds an M.A. (Cambridge University) and D.Phil (Sussex University) in Economic Development. For over 30 years he worked at the International Labour Office (ILO) in a variety of positions, including Director of the International Institute for Labour Studies. His work has mainly been concerned with poverty, inequality, labour, human resources and employment, especially in India, Southeast Asia and Latin America, and he has published widely in these fields. He was also the principal author of a book on the history of the ILO. His recent research has been on inclusive development in Bihar, where he has been undertaking studies for over 40 years, and on the differing experiences of labour market inequality in Brazil and India.
Vidhya Soundararajan is an applied micro economist who focuses on development and labour economics. Her work examines the impact of labour market institutions and regulations on employment, wages, productivity, and inequality in low wage labour markets. She is a senior research associate at the IHD, Delhi, and a PhD candidate in Applied Economics at Cornell University. Prior to this, she worked at the World Bank, International Food Policy Research Institute, and the Planning Commission of India, where her work centred on agricultural value chains and rural development programmes in India. She holds an M.S. degree in Economics from Madras School of Economics, and a B.Tech degree in Information Technology from Anna University.
---
---