Detailed info...
Hard-cover
• 2017

Pages: 280

ISBN: 9789332703995

US$65.95
---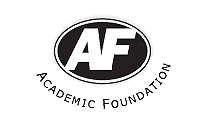 No 35, Sector 7, IMT Manesar, Gurgaon - 122050. Haryana
Telephone: +0124-4215070, 4215071.
Fax: +011-23245005.
Email:books@academicfoundation.com
Human Values in Modern Management
Second Edition
Description
From the time immemorial, India has discovered the fourth and unique faculty of human life that is 'value system', which defines and leads towards the Dharma (Righteousness). This is what makes a human being different from an animal. The quality and quantum of values in practice transforms an ordinary human being into an extraordinary sage or saint.
These values take the primary role of driving the human consciousness, lead humanity towards righteousness, and ultimately make them sustain in their real nature. Human values in modern management is nothing but practising management by conscience in modern world. Since the most solicited agenda in human life is sustainability into its real nature, human values only can lead oneself towards this direction and reach the ultimate goal of human life, the peace and solace.
Man has no other option than inculcate these values for achieving certain goal through the path of righteousness. This would not only make our life better but would also help in maintaining progress and prosperity of business and corporate management, or whatever progress one aspires for a meaningful life.
Today, the essence of human values no doubt is the lifeline of 'the management capability' of a person who is the key and leading figure of the entire management functions. The alarming rate of erosion of human values in management practices is a threatening factor to all round development of a nation. So, the development and practice of values is the only option for overcoming varied mental challenges in corporate life. Thus, values in practice in management shall surely transform an ordinary executive to an outstanding role model in management.
This book, Human Values in Modern Management describes the principal values of human life and its prospective effect in management practices, its application and inculcation in the field of corporate management practices.
---
Praise for this book
"...at least two of the present publications, I have minutely gone through, thus empowered to introspect towards meaningful direction of human life. I am of the view that, the powerful writings of Dr. Swami must be prescribed for all modern generation, irrespective of any religion, caste, colour and creed..."
— Ban Ki-moon
Secretary General, United Nations.
"...Rev. Dr. Swami ji's book "Transforming Personality" is a unique writing I have ever seen; it's a class by itself. I can tell you that he is one of the finest minds of contemporary India and his authority on multiple subjects makes me wonder..."
— Ravi Shankar Prasad
Union Minister of Law & Justice and
Electronics and Information Technology,
Government of India.
"...I am proud to be the teacher of the author, Dr. Parthasarathy. The amazing exposition, analysis with soothing examples shall definitely inspire the readers to carry on towards discovery of new ideas and make them engaged in explorative studies and research..."
— Daniel Goleman
Nobel Laureate, Author, Professor at Harvard University;
Father of the Study of Emotional Intelligence.
"...Just quite a few authors whom I admire wholeheartedly and whose writing has impressed me the most regarding the subject matter of Indology and allied studies, Dr. Swami is one of them. I vouch this new publication will be of great success..."
— Sir Colin Coulson-Thomas
Chancellor & Royal Professorial Fellow,
United Kingdom.
---
About the Author(s) / Editor(s)
Dr Swami Parthasarathy is eminent professor, noted author, orator, educationist, spiritual philosopher and philanthropist, and an eminent personality of management academia in India and abroad. He is the Chancellor cum Chairman, Sri Sharada Institute of Indian Management (SIIM) University and Chairman cum Managing Trustee of Sri Sharada Institute of Indian Management-Research Foundation, New Delhi and Ramakrishna-Vivekanand International Foundation (RKVIF), New Delhi. He is also the Member of Joint Commission of BRICS Countries and the Chairman Asia-Pacific Development Initiative, a joint economic forum of 25 Asia-Pacific countries. He has also been nominated as Permanent Representing Member of India to UN-ECOC.
Dr Parthasarathy is an MBA in Inter-national Business and PhD from University of Chicago Booth School of Business. He has also been conferred with seven Honorary DLitt from different universities in India and abroad and is also a Distinguished Fellow of Indian Management Association. He has developed various management training modules, which are widely recognized by the corporate and academic world. An internationally noted writer, he has authored 28 books and 129 research papers. His famous title, Forget Classroom Learning, carries the Foreword by the Apple Inc. founder, Steve Jobs. Mr. Barak Obama, US President, referred the author's book "Transforming Personality" during his election campaign a number of times. The book was a bestseller in European and North American Market in 2007.
---
---