Detailed info...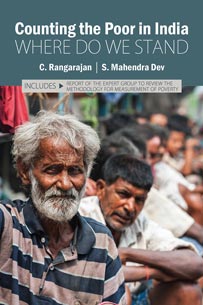 Hard-cover
• 2017

Pages: 150

ISBN: 9789332703834

US$45.95
---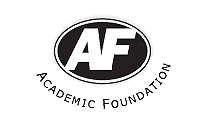 No 35, Sector 7, IMT Manesar, Gurgaon - 122050. Haryana
Telephone: +0124-4215070, 4215071.
Fax: +011-23245005.
Email:books@academicfoundation.com
Counting the Poor in India
Where Do We Stand
Description
There has been a considerable amount of debate on how to measure poverty. To review and take a fresh look at the methodology for measurements of poverty, the Government of India appointed an Expert Group (Rangarajan Committee) in June 2012. This book contains the Report of the Expert Group and four other articles which were written subsequently to explain some of the issues that were raised after the publication of the Report.
One should choose that poverty line which reflects a carefully calculated minimum level of food and non food requirements. Rangarajan Committee computed a fresh basket in the light of the most recently available minimum requirements of food. It did not simply update an earlier basket using price indices. Also for the first time, minimum non-food requirements for certain categories were included in determining the basket. The four papers of the book discusses various issues on poverty measurement including comparison of Socio Economic Caste Census (SECC) data, estimates of poverty using different cut-off points and the impact of public expenditure on health and education on poverty.
---
Praise for this book
The authors have made authoritative contributions to the poverty literature. This book is an important addition to the collection for researchers, policy makers and those interested in public policy.
— Prof Y.K. Alagh
Former Union Minister of Government of India;
Chancellor, Central University of Gujarat; Professor Emeritus and Vice Chairman of Sardar Patel Institute of Economic and Social Research, Ahmedabad.

We are struggling for last few decades to define who are poor and what is the dimension of poverty in our country. The book by Dr Rangarajan and Dr Mahendra Dev, which also includes Rangarajan Committee report on this subject, answers these questions in a logical and a systematic way. The authors have ably defended the per capita income (consumption) criterion as a robust indicator of poverty. For understanding the depth and extent of poverty, as much as for designing poverty alleviation programmes, this book will prove to be indispensable.
— Prof V.S. Vyas
Former Member, Economic Advisory Council to the
Prime Minister and Deputy Chairman, State Planning Board, Rajasthan; Emeritus Professor, Institute of Development Studies, Jaipur.

This compact book makes a very systematic treatment of the earlier official poverty estimation methodologies and offers a fresh approach to measurement of poverty. The response of the authors to the critiques of the approach of the Expert Group (C. Rangarajan) further illuminates the practical problems involved in the constriction of poverty line.
— Prof R. Radhakrishna
Former Chairman, National Statistical Commission. Currently, Chairman and Honorary Fellow, Centre for Economic and Social Studies, Hyderabad.
---
About the Author(s) / Editor(s)
C. Rangarajan is a leading economist of India who has played a key role both as an academic and a policy maker. He has held several important positions which include Governor of Reserve Bank of India; Chairman, Economic Advisory Council to the Prime Minister; Governor of the state of Andhra Pradesh; and Chairman, Twelfth Finance Commission. Dr Rangarajan was Governor of the Reserve Bank of India during 1992-1997 when India embarked on wide-ranging economic reforms. He was President of the Indian Economic Association in 1988 and President of the Indian Econometric Society in 1994. He was awarded Padma Vibhusan in 2002. He is currently Chairman, Madras School of Economics and Chancellor of the University of Hyderabad.
S. Mahendra Dev has been the Director and Vice Chancellor, Indira Gandhi Institute of Development Research (IGIDR) in Mumbai, since 2010. Prior to this position, he was Chairman of the Commission for Agricultural Costs and Prices, Ministry of Agriculture from 2008 to 2010. He was Director, Centre for Economic and Social Studies, Hyderabad, for 9 years from 1999 to 2008. He is member of the Board of Trustees of International Food Policy Research Institute (IFPRI), Washington, D.C. He was Acting Chairman of the National Statistical Commission, Government of India. He received his PhD from the Delhi School of Economics and did his postdoctoral research at Yale University. His main areas of interest are: development economics, macro and agriculture policies, employment, poverty, inequality and, social sector. He received Malcolm Adisesaiah Award for outstanding work on development studies.
---
---