Detailed info...
Hard-cover
• 2015

Pages: 156

ISBN: 9789332701632

US$44.95
---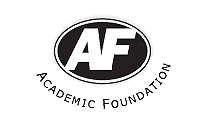 No 35, Sector 7, IMT Manesar, Gurgaon - 122050. Haryana
Telephone: +0124-4215070, 4215071.
Fax: +011-23245005.
Email:books@academicfoundation.com
Resurgent India
Ideas & Priorities
Description
The fundamental premise of 'Resurgent India: Ideas and Priorities' is that India needs a long-term strategic vision that will provide a comprehensive and consistent framework for short-term sector-specific policies. The vision, it is asserted, should shift the focus of policy-making from poverty allevia-tion to achieving prosperity for all Indians.This will necessarily include all those at the bottom of the pyramid, women and children. Care is taken to ensure that the vision, as articulated in the volume, is rooted in Indian traditions and ground realities.
The volume brings together, in a pithy and succinct manner, suggestions received from literally thousands of concerned Indians, on how to make India one of the top ranking economies in the world by 2050, the centenary year of the Indian Republic. The volume thus distils the collective wisdom and presents it in a form easily understood by both the common reader and policymakers.
Based on their own vast collective experience, suggestions received from political activists and combined with painstaking quantitative work, the authors make bold recommendations for almost the entire range of thematic and sector issues confronting India today.These recommendations are sketched out in 22 chapters, each of which, provides a good idea of major challenges faced by the country and suggests policy measures for addressing them.
---
Praise for this book
I had the privilege of contributing some inputs for this project. It is really heartening to know that the team has really worked hard to come up with such a wonderful compilation.... The country's think tank can contribute a lot by way of providing new ideas and suggestions to make India a great nation. The present book, it is hoped, will fulfill this requirement in the most effective manner.
— Suresh Prabhu
Minister for Railways, Government of India

India has decided by its electoral choice that it is impatient for a decisive change in the direction of its economic and social life.... There is an appetite for a new order and a clamour for a roadmap to it.

Agarwala, Shah and Kumar (ASK) have now stepped in and provided us with a well thought out and carefully detailed blueprint showing us what we have to do in various sectors of the economy, who has to do what as between Central government, state governments, regulatory institutions, private sector and citizens to achieve a double-digit growth rate with low inflation and sustained employment creation while keeping our environment safe. Now that there is no Planning Commission, this is your best alternative.... Read this book to learn how that can be done.
— Meghnad Desai
Emeritus professor of Economics at the
London School of Economics and a Labour peer
---
About the Author(s) / Editor(s)
Ramgopal Agarwala is Chairman, Pahle India Foundation and Honorary Senior Fellow at National Council of Applied Economic Research (NCAER), New Delhi. He worked at the World Bank for 25 years in various senior positions with his last posting in Beijing, as chief economist of the World Bank. He did his PhD in econometrics from Manchester University and has done macro-models for India, UK, Canada and various developing countries.

Rajiv Kumar is Senior Fellow, Centre for Policy Research, New Delhi and Founding Director, Pahle India Foundation. He has wide-ranging experience as a professional economist in India and abroad. He is a well- recognised author and columnist writing on India's political economy and national security issues. He has a DPhil from Oxford University and PhD from Lucknow University.

Rajesh Shah is an Indian businessman actively involved in preparation of political policy ideas for implementation by government. He is a past President of the Confederation of Indian Industry and has degrees in mathematics and business management from the University of Cambridge and UC Berkeley.
---
---