Download Catalogue...
Download Excel Data
Download PDF Catalogue
You will get a Excel file with detail about catalogue.
You will get PDF file with detail about catalogue.
About the Author
PRINT
Sobin George
---
Sobin George is Assistant Professor at the Centre for Studies of Social Change and Development, Institute for Social and Economic Change, Bangalore. He has an MPhil and PhD in public health from Centre of Social Medicine and Community Health, Jawaharlal Nehru University, New Delhi. His areas of teaching, research and writings cover social gradients of health, marginalities, health behaviour and labour relations.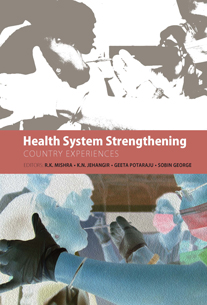 Country Experiences
Hard-cover • 2016 • 334 • 6.25 x 9.25 (inch) ISBN 9789332701786 • INR 1495