Download Catalogue...
Download Excel Data
Download PDF Catalogue
You will get a Excel file with detail about catalogue.
You will get PDF file with detail about catalogue.
About the Author
PRINT
Axel Harneit-sievers
---
Axel Harneit-Sievers, by professional background, is a historian specializing on Africa. He completed his Ph.D. at Hannover University in Germany in 1990 and worked for many years at the Centre for Modern Oriental Studies in Berlin and other research institutions and universities in Germany, with numerous publications on the history and politics of the continent. In 2002 he moved to Lagos, to take over the new Heinrich Böll Foundation's country office in Nigeria, and later to Nairobi, Kenya, as director of the foundation's East & Horn of Africa office. Since 2011, he is heading the Heinrich Böll Foundation's India Office in New Delhi.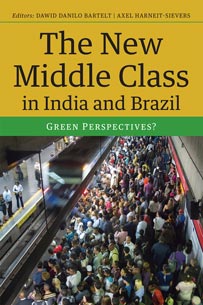 Green Perspectives?
Hard-cover • 2017 • 279 • 6.25 x 9.25 (inch) ISBN 9789332704145 • INR 1495