Download Catalogue...
Download Excel Data
Download PDF Catalogue
You will get a Excel file with detail about catalogue.
You will get PDF file with detail about catalogue.
About the Author
PRINT
L. Vedavalli
---
L. Vedavalli is an anthropologist. Her research interests cover various dimensions of development: social aspects of agrobiodiversity/ethnobotany; the status and role of women in household food security; displacement related to repatriation; and impact of information technology on village society. She has been a part of research and community-based projects at the M S Swaminathan Research Foundation (MSSRF), Chennai, since 1993. Currently, she is a consultant for the Fish for All Centre, MSSRF.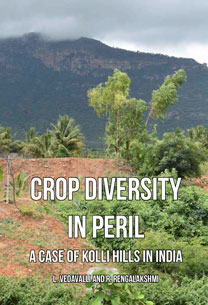 A Case of Kolli Hills in India
Hard-cover • 2021 • 335 • 6.25x9.25 (inch) ISBN 9789332705241 • INR 1295