Download Catalogue...
Download Excel Data
Download PDF Catalogue
You will get a Excel file with detail about catalogue.
You will get PDF file with detail about catalogue.
About the Author
PRINT
Vishnu Menon
---
Vishnu Menon is a Consultant at the Indian Council for Research on International Economic Relations (ICRIER). He has worked on projects on India's foreign direct investments, international trade and trade barriers for the Indian government, multilateral organisations and industry associations. He has undertaken sector-specific studies covering sectors like pharmaceuticals, information technology, insurance, defence and aviation. He has also collaborated in projects through drafting literature reviews, data analysis and report writing. He previously worked in corporate services in organisations such as Moody's Analytics and has been an independent political consultant focusing on agricultural economics and media strategy for a leading national political party.
He has completed his M.Sc. in International Finance and Economic Policy from the Adam Smith Business School, The University of Glasgow, United Kingdom.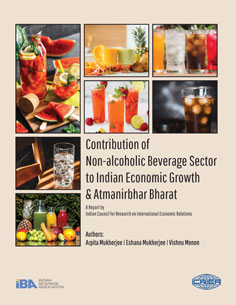 Paper-back • 2022 • 105 • 8.5x11(inch) ISBN 9789332705920 • INR 1995