Download Catalogue...
Download Excel Data
Download PDF Catalogue
You will get a Excel file with detail about catalogue.
You will get PDF file with detail about catalogue.
About the Author
PRINT
Umayalpuram K. Sivaraman
---
Umayalpuram K. Sivaraman is a globally renowned Mridangam artiste in the musical world. With 72 years of professional career in percussive instrumental music, he has earned a unique place in the musical world through his own style of play or "Bhani". He is both an innovator and a musical genius. His research collaboration with scientists has led to standardisation of fabrication and tonal characterisation of Mridangam. Rendering of Mridangam user and transport-friendly is his internal call. His research seeks to push musical excellence beyond the frontier of known knowledge. He is recipient of three National civilian awards: Padmasri, Padmabhushan and Padmavibhushan, and innumerable music related awards.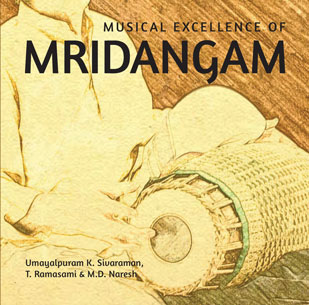 Hard-cover • 2018 • 232 • 9.25x9.25 (inch) ISBN 9789332704695 • INR 1995