Download Catalogue...
Download Excel Data
Download PDF Catalogue
You will get a Excel file with detail about catalogue.
You will get PDF file with detail about catalogue.
About the Author
PRINT
Angana Parashar Sarma
---
Angana Parashar Sarma is a PhD candidate at the Birla Institute of Technology and Science (BITS), Pilani, in the area of 'International Development'. Prior to pursuing her PhD, she was working as a full-time researcher at the Indian Council for Research on International Economic Relations (ICRIER). She has three years of experience in conducting policy-oriented research in the fields of trade and trade facilitation, export competitiveness, SEZs, e-commerce and digital connectivity, start-ups and entrepreneurship. She has conducted studies for international organisations such as the International Labour Organization (ILO) and the Foreign, Commonwealth and Development Office (FCDO), UK; and industry associations such as the Confederation of Indian Industry (CII). Under FCDO, she has worked extensively with Indian government agencies such as the Food Safety and Standards Authority of India (FSSAI) on food safety standards and streamlining imports, and the Department of Economic Affairs, Ministry of Finance, for their G20 negotiations.
She has over 10 publications to her credit in the form of book chapters, reports, and referred journal articles. She has a Masters in Economics from Jamia Millia Islamia, Delhi and a B.A. (Hons.) degree in Economics from Sri Ram College of Commerce, University of Delhi.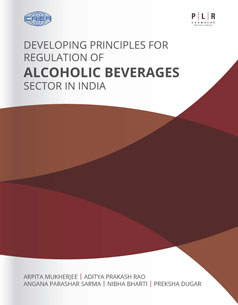 paperback • 2021 • 140 • 8.5x11 ISBN 9789332705708 • INR 1995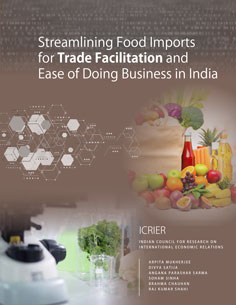 Paperback • 2019 • 130 ISBN 9789332705159 • INR 2495