Download Catalogue...
Download Excel Data
Download PDF Catalogue
You will get a Excel file with detail about catalogue.
You will get PDF file with detail about catalogue.
About the Author
PRINT
Vidhya Soundararajan
---
Vidhya Soundararajan is an applied micro economist who focuses on development and labour economics. Her work examines the impact of labour market institutions and regulations on employment, wages, productivity, and inequality in low wage labour markets. She is a senior research associate at the IHD, Delhi, and a PhD candidate in Applied Economics at Cornell University. Prior to this, she worked at the World Bank, International Food Policy Research Institute, and the Planning Commission of India, where her work centred on agricultural value chains and rural development programmes in India. She holds an M.S. degree in Economics from Madras School of Economics, and a B.Tech degree in Information Technology from Anna University.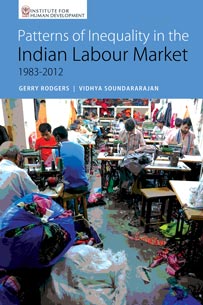 Hard-cover • 2016 • 136 • 6¼ x 9¼ (inch) ISBN 9789332703575 • INR 895