Download Catalogue...
Download Excel Data
Download PDF Catalogue
You will get a Excel file with detail about catalogue.
You will get PDF file with detail about catalogue.
About the Author
PRINT
P.K. Nath
---
P.K. Nath, trained in Economics, was an Administrative Service Officer in Odisha. Since 2008, he has been a Faculty in NIRD&PR. He has contributed in the areas of regional disparity, problems of the marginal (SC/ST and minorities), folklore, monitoring and evaluation of rural development programmes. He has also been a regular columnist in different Oriya dailies and some leading journals like Mainstream, Vidura, Grassroots and others.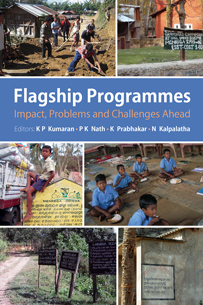 Impact, Problems and Challenges Ahead
Hard-cover • 2017 • 766 • 6¼ x 9¼ (inch) ISBN 9789332703711 • INR 1495