Download Catalogue...
Download Excel Data
Download PDF Catalogue
You will get a Excel file with detail about catalogue.
You will get PDF file with detail about catalogue.
About the Author
PRINT
K.S. Babu
---
K.S. Babu is an Associate Professor at Centre for Economic and Social Studies (CESS), Hyderabad. He has MA in Anthropology from Andhra University, Visakhapatnam and PhD from University of Delhi, Delhi. He has 25 years of research experience in the fields of healthcare, health insurance, NGOs, rural development, tribal development etc. He has published articles in professional journals. He has co-edited (with S. Mahendra Dev) two books: India: Some Aspects of Economic and Social Development and India's Development: Social and Economic Disparities. His current research focuses on medical tourism, water and sanitation, and tribal issues.
Experience of Water and Sanitation Programmes in Three Indian States of Madhya Pradesh, Odisha and Andhra Pradesh
Hard-cover • 2017 • 264 • 6.25 x 9.25 (inch) ISBN 9789332704206 • INR 1095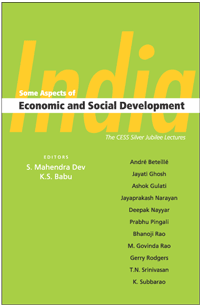 Hard-cover • 2008 • 316 • 6¼ x 9inch) ISBN 8171886280 • INR 795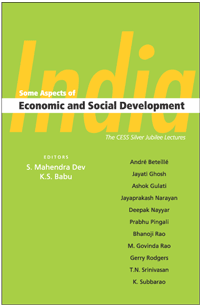 The Cess Silver Jubilee Lectures
Hard-cover • 2008 • 240 • 6" x 8¾" ISBN 8171886280 • INR 795